Becquerel Institute

The Becquerl Institute is a research and advisory company based in Brussels, Belgium and operating globally. It provides services in the field of renewable energies, particularly solar photovoltaics. Its partners and customers include private companies as well as public and institutional organisations. Its advisory excellence is achieved by combining a recognised high-quality internal know-how with a global network of PV experts. Becquerel Institute has worked so far with renewed international companies such as ArcelorMittal, EDF, POSCO, Total, BayWa r.e., Wartsila, VectorCuatro, among others. Its services have been requested by organisations, both public and private, in France, Belgium, Germany, Spain, Korea, Japan, Costa Rica and more.
The Becquerel Institute provides expert advice on PV with a particular focus in the fields of PV markets, PV industry analysis, PV competitiveness within the electricity markets, policy analysis, business modelling, financial instruments, BIPV, Grid integration, e-mobility. It possesses a strong national network in Belgium and France. It also has strong ties with national PV associations in almost all European countries, APVIA in Asia, SolarUnited at the global level, SolarPower Europe in Europe, and others. The Becquerel Institute is a founding member of the European Solar Manufacturing Council.
Becquerel Institute conducts research on the merit order effect and its consequences, studies future costs and prices development of PV systems and its components, analyses the impact of technological improvements on PV competitiveness and researches the impact of industry innovations. This is done for example as part of the contribution to CHEETAH, SUPERPV and BIPVBOOST projects, but also for private customers such as the top-end consultancy firm AT Kearney acting for actors in the PV industry. The Becquerel Institute is also actively working towards the improvement of the integration of PV systems into the grid in the SERENDI-PV project, evaluating the impact of European and national funding in PV IMPACT, developing clean mobility strategies as part of consultancy missions. Within the ETIP-PV, its research on LCOE developments and PV competitiveness is considered as the state-of-the-art reference in Europe.
Main role and tasks in the project
Becquerel Institute will be involved in WP6-NA3, where it will be in charge of preparing 4 reports, among others on market potential of perovskites and the economic viability of infrastructures.
Key Persons involved in VIPERLAB project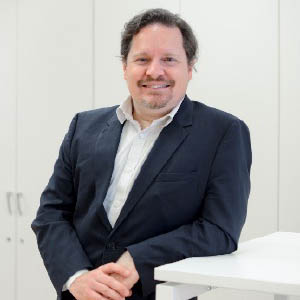 Mr. Gaëtan MASSON
Managing Director
Since 2013, he is the Operating Agent (chairman in IEA language) of the Task 1 of the PV programme of the International Energy Agency (IEA PVPS) where he analyses PV supporting policies in general and prosumers policies in particular. He is the promoter and lead author of the IEA-PVPS reports on self-consumption policies and on the global PV market trends. In this regard, he contributed to H2020 project PVP4GRID. He is co-president of the European Solar Manufacturing Council and participates to the Scientific Committee of EU PVSEC. Since 2016, he manages the strategy and content of SOLARUNITED, the global PV industry & technology association. From 2009 to 2013, as Head of Business Intelligence at EPIA (now SolarPower Europe), he was directly involved in several projects, such as PV LEGAL, PV GRID, PV PARITY.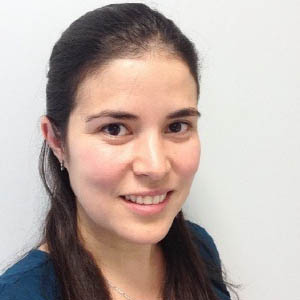 Ms. Monica ALEMAN
Head of Research and Innovation
With over 15 years of R&D experience in the silicon PV field, Monica joined the Becquerel Institute in 2020, where she is head of Research and Innovation. There she is involved on several R&D projects, including leading of a WP in SERENDI-PV, and contributions to the PV IMPACT and VIPERLAB projects. She is also responsible for drafting new research proposals at both EU and national level and organising international events. Several years of experience working as a researcher on the metallization of silicon solar cells at the Fraunhofer Institute for Solar Energy Systems in Germany, were followed by over 10 years as a specialist on integration and characterization of different silicon PV cell technologies (including IBC, n-PERTs and bifacial devices) at imec in Belgium. Her background is in mechanical engineering with a PhD in microsystems engineering.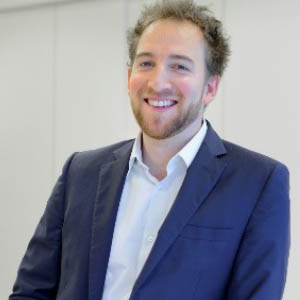 Mr. Philippe MACÉ
Head of Strategy & Analytics
Philippe's work mainly focuses on strategic consulting to key actors of the energy sector (e.g. Total, ArcelorMittal, POSCO, EDF, MASEN, imec). In this regard, he is leading the team in charge of environmental impacts' assessment, techno-economic assessments and modelling on topics such as cost competitiveness, theoretical market potential of various PV (and storage) solutions as well as their integration to viable business models, PV components' manufacturing cost and pricing evolution, or competitiveness on electricity markets. He is leading WP1 on BIPV competitiveness, cost roadmap and environmental impact in BIPVBOOST H2020 project, as well as exploitation activities. He supervises BI's contribution in SUPERPV H2020 project and provides expertise in assessing the impact of technical innovations on PV systems' competitiveness. Philippe holds a MSc in Business Engineering and a MSc in Environmental Science & Management.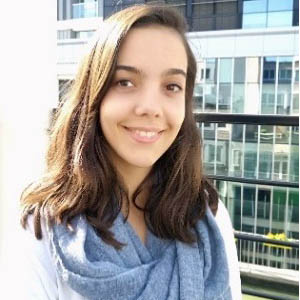 Mrs. Elina BOSCH
Business Analyst
Elina has a master's degree in energy engineering from the French engineering school Mines de Douai. She joined the Becquerel Institute two years ago where she works as a business analyst.
In the context of consultancy missions and research projects at Becquerel Institute on solar photovoltaics and associated topics (Building Integrated Photovoltaics (BIPV), Battery Energy Stationary Storage (BESS), nearly Zero Energy Buildings, (nZEB)), she is working on techno-economic aspects. These can include competitiveness analysis, market potential estimations, cost evolution modelling on the short to long term or business model assessments.