Helmholtz-Zentrum Berlin für Materialien und Energie GmbH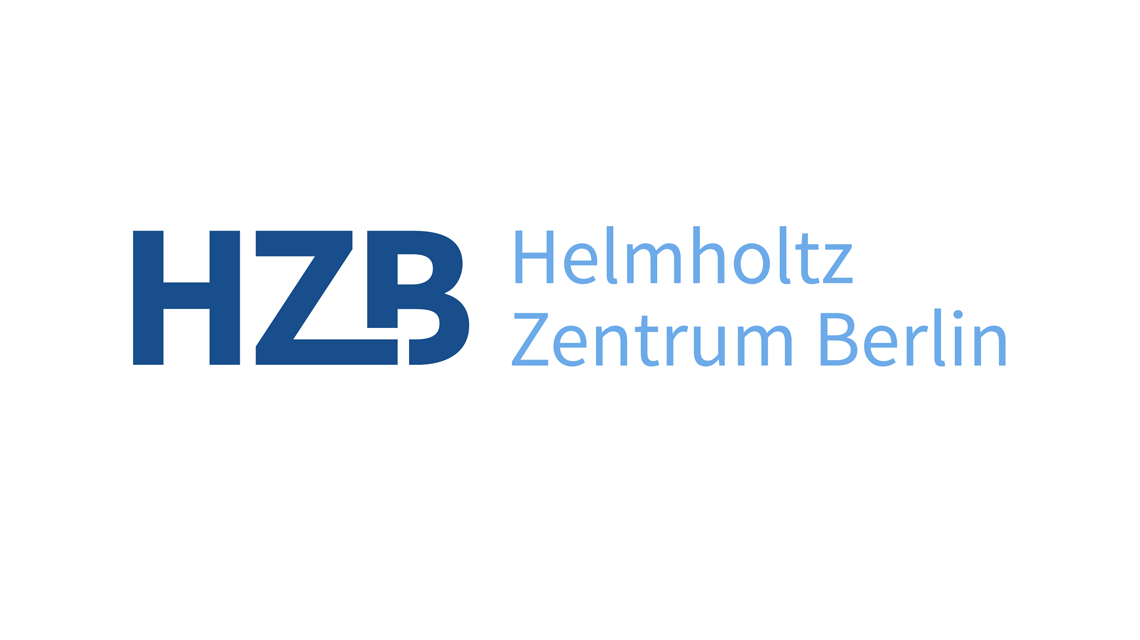 Helmholtz-Zentrum Berlin für Materialien und Energie GmbH (HZB) is a legally independent member of the Helmholtz Association of German Research Centres, financed by the Federal Government (90%) and the State of Berlin (10%), and has an annual budget of approx. 150 million € with ca. 1,100 employees. HZB also operates BESSY II, which is a third-generation synchrotron radiation source that produces extremely bright X-ray light, and offers access and user support to ca. 3,000 user visits per year.
The mission of HZB focuses on materials research for a sustainable, economic and secure energy supply in the future. The approach includes the understanding of:
basic principles,
the development of dedicated infrastructures that allow guided design, synthesis and, analysis,
the transfer to applications providing know‐why and know‐how for the society.
HZB's energy materials research focuses on materials for energy conversion (solar cells) and storage (solar fuels, electrochemical storage), as well as quantum materials (spintronics) that could be of relevance in novel, energy-efficient information technologies. Catalysis materials are also being developed at HZB, for example for artificial photosynthesis and processes for CO2 conversion. Research on energy materials is closely connected with the operation and development of the BESSY II photon source and dedicated unique infrastructures like EMIL, HySPRINT, or the Berlin Joint EPR Lab. The research and development approach focus on thin-film technologies. HZB's Competence Centre Photovoltaics Berlin (PVcomB) together with HySprint core lab develop photovoltaic technologies and products jointly with industry. It has made significant contributions to the field of photovoltaic module technologies and related production processes and has now extended its contribution to neighboring fields such as Building Integrated Photovoltaics.
Main role and tasks in the project
Project coordination: HZB provides the administrative and scientific coordination of the project ensuring that the objectives and milestones of the project are efficiently and effectively met, on time and within budget. Additionally, HZB will promote efficient communication flows within the consortium guaranteeing that each partner is well informed of the project progress, understands its role and contractual obligations in the project, and is aware of the requests and information from the European Commission.
HZB will lead the management of the proposals through the single access point platform (GATE) and provide access to VIPERLAB's research infrastructures. HZB will publish the calls, support the users with their submission of proposals for transnational and virtual access, elaborate the standardized routine of evaluation for user's proposal, support the evaluation process with the external experts and guide and support the successful implementation of the granted proposal.
HZB will also enable access to its Perovskite Database and contribute to the development of guidelines for virtual access through the VAPo (Virtual Access Point).
HZB will actively support the Joint Research Activities in VIPERLAB: Leading the task "Literature data mining for meta-studies on perovskite single- and multi-junction devices" HZB will launch the perovskite database and will correlate device architectures, material properties, and fabrication protocols to device properties and summarise this information in meta studies. Leading the task "Advanced spectroscopic characterization of device degradation" HZB and other partners will develop protocols for testing procedures. Additionally, HZB will contribute to other joint research activities with its expertise in aging protocols and encapsulation methods and supporting the assessment of the environmental and social impact.
HZB will manage and support the implementation of ethics requirement in the VIPERLAB project.
Relevant infrastructures & technical equipment available by VIPERLAB
Key Persons involved in VIPERLAB project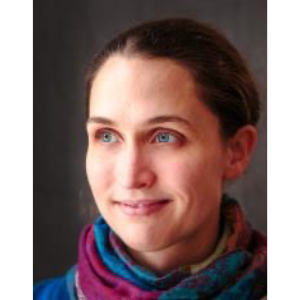 Dr. Eva Unger is a Young Investigator Group Leader at Helmholtz-Zentrum Berlin (Germany), affiliated with Humboldt University Berlin, and a Senior Lecturer at the Department of Chemistry at Lund University (Sweden). She received her Ph.D. degree from Uppsala University (Sweden) where she worked on Excitonic Dye Solar Cells. During her postdoctoral research at Stanford University (USA) she started working Perovskite Solar Cell devices as an early adaptor of the technology. Her current research focuses on scalable process development for the manufacturing of larger area Perovskite Solar Cells and the rationalization of material formation mechanisms from solutions to solid-state thin films. In VIPERLAB, her team supports an online perovskite solar cell device database "The Perovskite Database" for interactive data-queries, plots and any type of advanced analysis and AI-based projects.
Leader of Young Investigator Group Hybrid Materials Formation and Scaling, HZB
Project Coordinator, leader of Task JRA1.1, contact person for VIPERLAB's virtual infrastructure "Perovskite Database"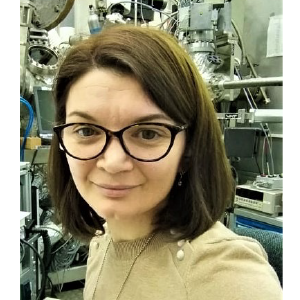 Natalia Maticiuc received her bachelor's (2008) and master's (2010) degrees in physics from the State University of Moldova, after which she obtained a PhD in chemistry and materials technology from Tallinn University of Technology (Estonia) in 2015, where she studied chalcogenide thin films for photovoltaic applications in CdTe and kesterite solar cells. Since 2017, Dr. Maticiuc is at Helmholtz-Zentrum Berlin (Germany) focusing on CIGSe absorber surface analysis and implementation of inorganic HTMs in perovskite-CIGSe tandem devices. Since 2021 she is actively involved in coordination of VIPERLAB project.
Research scientist in thin film photovoltaics
Technical Manager of the Project, WP11 leader and fully involved in the of transnational access organization and management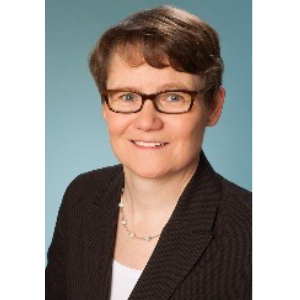 Dr. Bettina Wolter is a member of the user coordination department at Helmholtz-Zentrum Berlin (Germany). She received her Ph.D. degree from Freie Universität Berlin (Germany) and Fritz-Haber-Institut der Max-Planck-Gesellschaft (Germany) on electron spectroscopic studies on transition metal oxides. She is an expert on application of synchrotron radiation and has experience in the field of organic solar cells and organic electronics.
Implementation and support for the web-based user access tool GATE (VIPERLAB)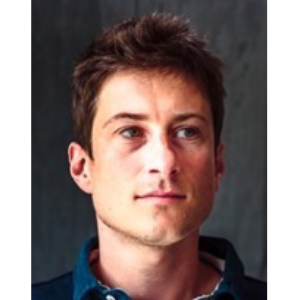 Antonio Abate is the Head of the Department of Novel Materials and Interfaces for Photovoltaic Solar Cells at HZB in Germany, Associate Professor at University of Naples Federico II in Italy and Visiting Professor at Fuzhou University in China. Before HZB, he worked at the University of Oxford, the University of Cambridge and the Ecole Polytechnique de Lausanne. Prof. Abate's research is focused on novel materials to make stable perovskite solar cells.
Role in the project:
Contact person for HySprint infrastructure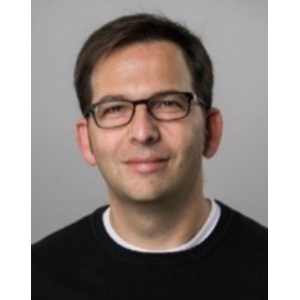 Prof. Dr. Ing. Marcus BÄR
Marcus Bär earned his doctorate in electrical engineering in the field of solar energy research at the Hahn-Meitner-Institut Berlin and at the TU Berlin in 2003. Thereafter, he was an Emmy-Noether Fellow at the Department of Chemistry at the University of Nevada, Las Vegas/USA. Since 2018, Prof. Bär is the Head of the Department "Interface Design" at HZB, the Head of the Research Department "X-ray Spectroscopy at Interfaces of Thin Films" at the Helmholtz Institute Erlangen-Nürnberg for Renewable Energy, and Professor for X-ray Spectroscopy at the Friedrich-Alexander Universität Erlangen-Nürnberg. Prof. Bär's research interest is the chemical and electronic structure interrogation of energy-conversion materials and structures with a focus on thin-film solar cells by using complementary X-ray spectroscopic methods.
Head of Department "Interface Design", HZB
Leader of task Task JRA3.4, contact person for EMIL infrastructure